Sport unites people of races, creeds, and colours. It raises the competitiveness among players from different countries and is great to watch.
All this but yet we still witness, now and again, unethical incidents that shake the world and cause uproars and controversies among nations and fans.
Cricket is well-known as a gentleman's game. However, the game often falls prey to some un-gentle-man incidents and behaviors such as 'racism'. Through-out the history, incidents pertaining to racial abuse are reported by players. They are victimized by opposition teams, crowds, or even by their own team-mates.
The ages-long colonial mindset of differentiating people on the bases of color or creed seems to be still hovering over the fields of the great game. For some cricketing boards, it is not that much important, but for others, however; it surely is a matter of concern. Some of the incidents which occurred included racial abuse of players both on and off the field.
1) Ashwell Prince Exposing player discrimination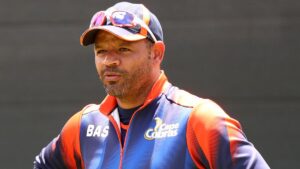 Ashwell Prince has come-up with a series of revelations on 10th July, due to the on-going debate within the South African ranks over Lungi Ngidi. Former left-arm batsman alleged that the black players within the South African team were often blamed for the national team's loss in the world cups. He quoted,
"Black players drink too much on a flight, it's all over the media. White player urinates over the balcony of a team hotel, with several onlookers, it's swept under the carpet"
Ashwell also revealed the team management's lack of seriousness over the racial abuse on black South African players during the team's tour of Australia in 2005. He quoted the response of team management when he complained about racial abuse:
"Ah it's only some people in the crowd, not the majority, let's get back out there."
Ashwell says that there are many more examples of this and that he will probably include it in a book one day.
2) The Monkey-gate Incident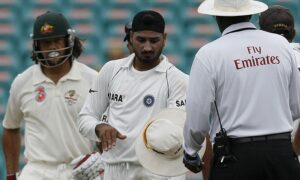 The incident occurred in 2008, during the second test match of the Border-Gavaskar Trophy in Sydney. Off-spinner from India, Harbhajan Singh was allegedly involved in a racial slur. Andrew Symonds reported the veteran spinner from India had called him 'Monkey' on the field.  Harbhajan was charged for a level 3 offense of racial abuse against Symonds. After the test match finished he was banned from 3 test matches.
3) Usman Khwaja on Racism and Discrimination in Cricket Australia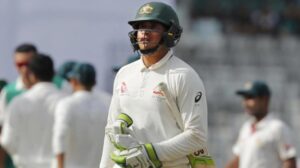 Pakistani-born Australian test opener, Usman Khwaja, revealed the ugly truth of discrimination and racism he had to face while coming through the ranks of the Australian domestic circuit. He said,
"Being racially vilified actually made me stronger in many respects. I even had a couple of kids try to fight me one day heading home from school. For no reason either! They were in my class one second and the school bell rang — the next minute I'm just about to leave the gates of my school and they are having a go at me,"
He remembers being called a 'curry muncher' which, he says, was particularly hurtful. But just like the saying "Sticks and stones" this only made him stronger.